GOLDEN PAINTWORKS GLASS BEAD XL TEXTURE GALLON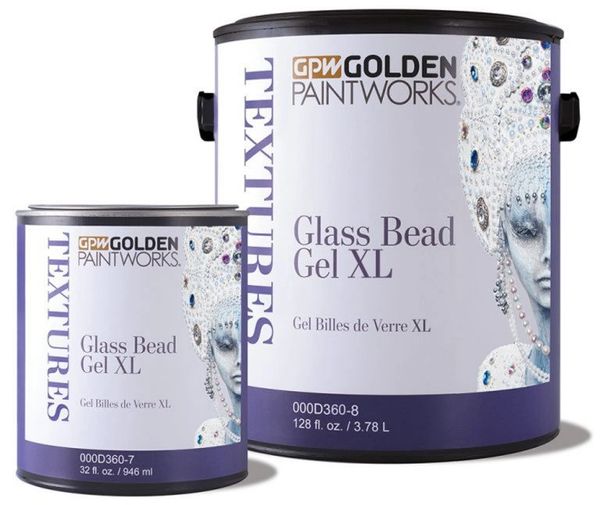 GOLDEN PAINTWORKS GLASS BEAD XL TEXTURE GALLON
Golden Paintworks® Glass Bead Gel XL is a decorative, water based, acrylic gel medium that dries clear and contains a high concentration of XL size clear glass beads. The clarity allows any color underneath to show through, while the glass beads reflect light in a sparkling cascade.

Akin to water droplets from morning dew, these larger real glass beads impart jewel-like light reflecting accents.
Tint the Glass Bead XL Texture with transparent colors for a range of effects or use in its natural form for unique texture.